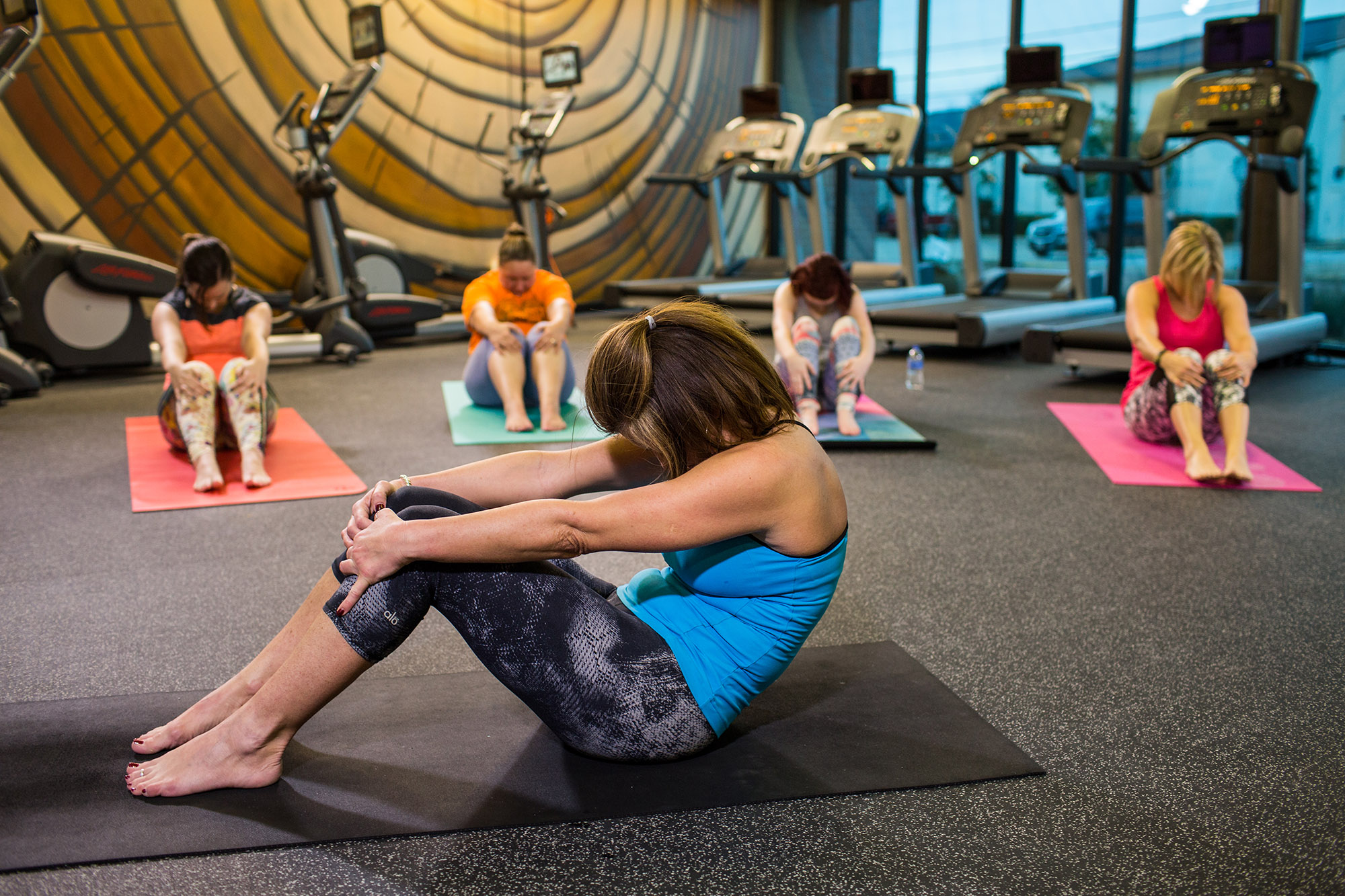 Stress relief and relaxation can be tough to come by, but the Tyler Morning Telegraph and its new gym are providing the community a dose of both.

The Press gym will host two free community yoga sessions set for 5:30 p.m. Feb. 28 and March 2. The classes will meet in the gym on the ground floor of the Tyler Morning Telegraph, 410 W. Erwin St.
Those introductory sessions will be followed by a six-part series, offered at 5:30 p.m. Tuesdays and Thursdays beginning March 7. The series will cost $60 for all six sessions, but drop-in visits also will be available for $15.
Click HERE to signup for the 6-part series.
Yoga instructor Stephanie Derfus said the classes are open to all fitness levels and are perfect for those interested in exploring the benefits of yoga but are uneasy about giving it a try.
"I really want people to be comfortable when they come," she said. "I hope to bring in a lot of people who are afraid to work out in a gym setting or haven't taken that step."
Although the free community sessions will be designed for beginners, Derfus said she will provide options to challenge the more experienced participants.
Participants are encouraged to bring their own yoga mats, although a limited number will be available to borrow.
Those interested in attending should RSVP by calling 903-596-6283 or emailing info@presstyler.com.
The yoga sessions also will be a chance for the community to visit and tour The Pres, which opened in February. For information, visit www.presstyler.com.
— Carlina Villalpando, Tyler Morning Telegraph