The Press is downtown Tyler's newest health destination, committed to promoting fitness through community.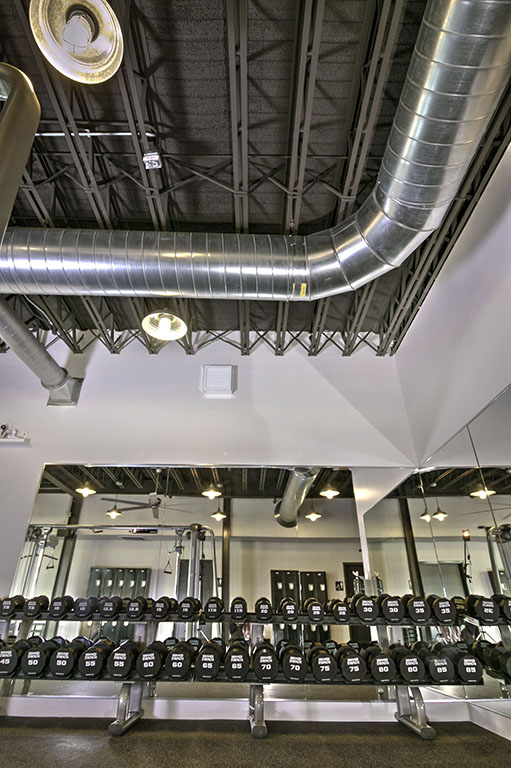 Located on the ground floor of the newly renovated Tyler Morning Telegraph, The Press is designed to be a community destination for health, wellness and personal growth. We offer convenient and affordable memberships to Tyler Paper employees and the public.
The gym features top-of-the-line cardio and weight-lifting equipment in a clean and modern environment.
Equipment includes
• Treadmills
• Elliptical machines
• Peloton and Keiser spin bikes, including on demand classes
• Seated and standing row machines
• Olympic weightlifting bars and weights
• Free weights
• Cable weight system
• Kettle bells
• Medicine balls of diverse sizes
• Full-size punching bag
• Resistance bands, jump ropes and other fitness equipment
In addition to on-demand spin classes, The Press is developing a lineup of classes that will include yoga, CrossFit style classes and others. Check back for class times as they develop!